Program Details
It took me years to get to where I am today in my personal healing journey and now I want to share with you all the tools and modalities and practices that will help you achieve radical transformation in a lot less time.
I've made it easy for you by creating a structure and framework so you can move easily through each module with clear direction rather than trying to figure it out on your own. 
This program will allow you to Reclaim Your Joy by helping you:
rediscover the TRUTH of who you really are beneath all the layers of conditioning and self-limiting beliefs so that you can stand firm in your worth and value and unlock your greatest potential
accept and LOVE all of who you are fully and unconditionally, without criticism, allowing you to feel confident, courageous and empowered
understand your PURPOSE so your life feels meaningful and fulfilling; encouraging you to launch out of bed every morning
reconnect you to your FAITH in yourself (self-trust!) and the Universe so that you can access your intuition, your inner guidance, and receive clarity to create a life that you love
This 6-month program is structured as a small group coaching program and it includes self-paced study, 1:1 healing sessions as well as group coaching sessions and weekly Q&A's for additional support. You will also have access to our Exclusive Community on Circle where you can connect with other members of your small group coaching cohort as well as the broader community.
This program includes:
(14) 1:1 Sessions
(10) Q&A Sessions
(7) Self Paced Courses
(6) Group Sessions
(5) Guided Meditations
(2) E-Books
(1) Planner
Loads of Journal Prompts
Daily Practices
Access to our Student Community on Circle for networking and peer support
Ongoing Coach support and weekly check-ins via Circle
This program includes over $7,000 worth of content and coaching sessions, however, this amazing 6-month program is now being offered for $5,555 which may be paid in installments.
If years of therapy has not gotten you the results you are seeking, then it's time to work with a Coach who can help you achieve the transformation and healing you desire.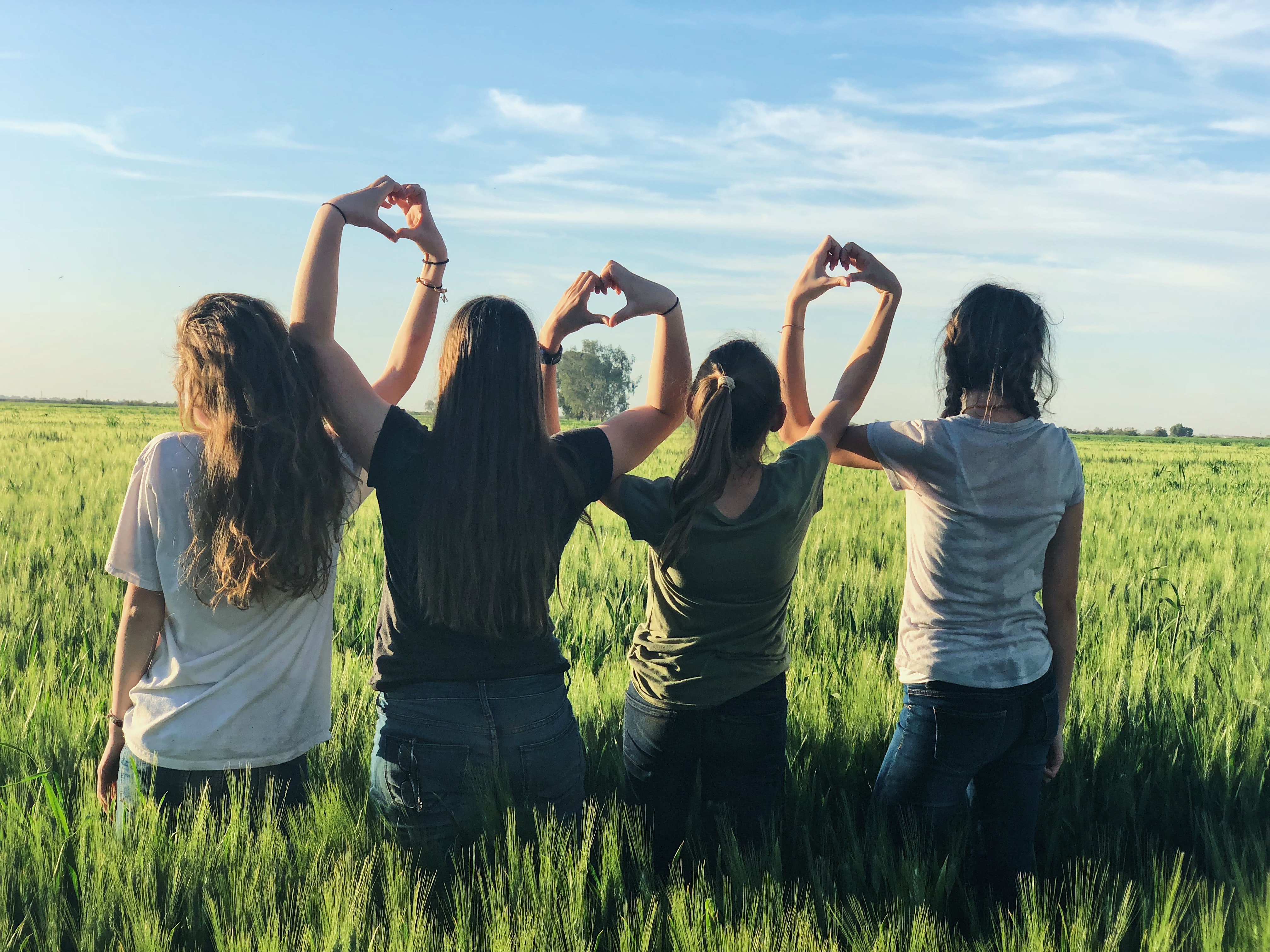 Why a Small Group Coaching Program?
Small Group Coaching Benefits
There are many benefits to participating in a Small Group Coaching program! Here are just a few that are worth mentioning:
It is a great way to create accountability to ensure you get the most out of the program and to keep you on track.
You will feel supported and encouraged as you move together through this transformational journey by sharing your progress and bonding over your experience.
Working alongside others, being able to cheer each other on, celebrating the "lightbulb" moments and lifting each other up when you hit a roadblock creates a deep sense of community, a sense of belonging.
We all rise when we link arms and lift each other up in love, kindness, compassion and empathy! This mindset will create a very unique and intimate experience for the Collective of Souls who choose to come together to heal and up-level their lives in this program.
Thanks for submitting your information! Please continue with the checkout process.
Frequently Asked Questions
Are the sessions held in person or virtually?
All coaching sessions are held over Zoom. The self-paced portion of the program will be offered online and may be delivered via video, audio, written text and/or PDF's. Each module is slightly different.
What if I am unable to make a live session due to my schedule?
All live group coaching sessions and Q&A sessions will be recorded and a replay will be made available within 24 hours following the session.
How will I schedule my 1:1 coaching sessions?
I will provide you with a link to book time on my calendar so that you may find a time that works best for you.
What if I am unhappy with the results of the Program?
The results you will achieve from this Program will only be as good as the amount of time and effort you put into doing the work. This is not a magical, quick fix. You will get the most out of this Program if you follow along with all the self-paced lessons, the coaching sessions, the 1:1 healing sessions as well as do the reflective/inner work following the sessions (this may include journaling, guided meditations, etc) and implement the suggested practices and routines. If you are actively participating with an open mind and heart, you will experience healing and transformation.
Are there any requirements to participate in this Program?
All I ask is that you embark on this Program with an open mind and heart. The more open you are to the healing process, the more it will transform you. Also, please be compassionate with yourself as you do the deep inner work and remember that you ARE lovable, worthy and deserving of JOY!
Is there anyone for whom this Program will not benefit?
I believe that anyone can benefit from this Program provided that you are ready, committed and prepared to do the work. This isn't a "tick the box" type of program. It is a hands-on, personal journey and you are in control as to how much you allow it to transform you. I am merely here to guide you and teach you the tools, modalities, practices and routines to help you reconnect with your Truth, Love Purpose, Faith AND Joy!
What is the format layout for the Program?
Each Pillar will be run slightly different in terms of format. Please see the schedule below:
Pillar 1: Truth
Self paced Course - HD 101
Self paced Course - HD 201
(2) 1:1 Human Design Reading sessions to go over your specific chart (you will be sent a scheduling link to book)
Journaling prompts to be done on your own
Weekly Q&A Sessions
Pillar 2: Love
Guided Meditation (group)
(10) 1:1 Coaching Sessions (you will be sent a scheduling link to book)
(1) Live Q&A/Feedback Session
Pillar 3: Purpose
(2) 1:1 Coaching Sessions
Journaling prompts and reflective questions to be done on your own
Guided Meditation (group)
(2) Live Q&A Sessions
Pillar 4: Faith
Self paced Course where you will be introduced to various practices and routines
Guided Meditations
Journal prompts
Weekly Q&A Sessions
Any other questions, please feel free to ask - [email protected] - or book a FREE 15 minute consultation at www.linktr.ee/corissastepp